Announcing NOAHCon2024!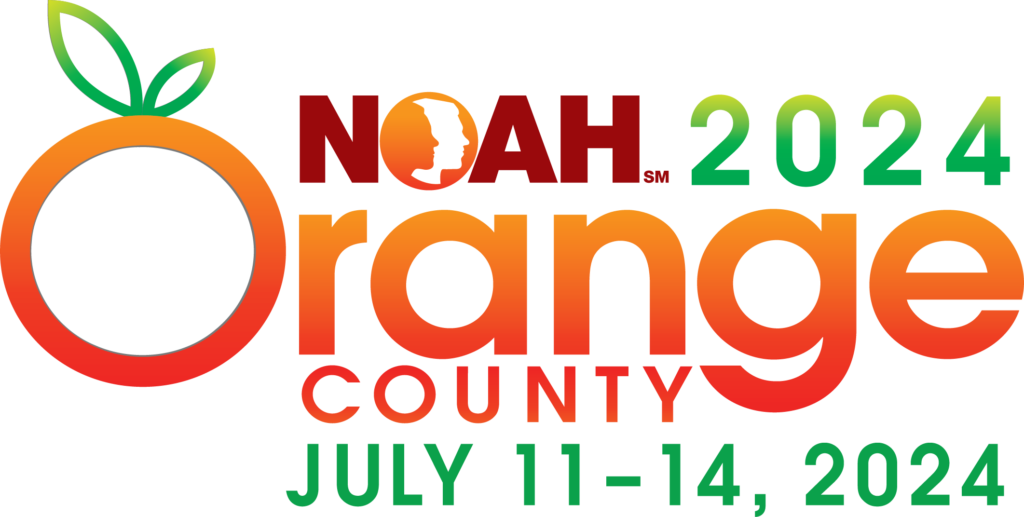 We are already looking forward to NOAHCon 2024!
Make sure to mark your calendar – we can't wait to see YOU in Orange County!
---
How does NOAH pick its conference locations?
Through the years, NOAH has had many wonderful cities host our biennial conference. But you may have wondered, how does NOAH pick a conference host city/hotel?
Selecting a conference city/hotel involves several factors that impact the overall cost of attendance to our community members. NOAH's desire to make the conference accessible to as many members of our community as possible is one of the reasons that we strive to rotate the conference location to eastern, middle, and western regions. Hotel partners in a host city need to have the capability to house our space-intensive conference program at an affordable price, with reasonable guest room rates and a willingness to work with us on food and beverage costs. Host city factors to consider include airlift, ground transportation, and proximity to amenities and attractions.
NOAH Conference Location
1984 – Minneapolis, Minnesota
1987 – Farmington, Connecticut
1989 – Anaheim, California
1992 – Chicago, Illinois
1994 – Philadelphia, Pennsylvania
1996 – Santa Clara, California
1998 – Chicago, Illinois
2000 – Boston, Massachusetts
2002 – Concord, California (Bay Area)
2004 – Atlanta, Georgia
2006 – Minneapolis, Minnesota
2008 – Las Vegas, Nevada
2010 – Washington, District of Columbia
2012 – St. Louis, Missouri
2014 – San Diego, California
2016 – Pittsburgh, Pennsylvania
2018 – Kansas City, Missouri
2020 – Virtual
2022 – Orlando, Florida
2024 – Orange County, California
---
The information below is from NOAHCon 2022 in Orlando, FL.
If you're not familiar with the NOAH Conference, check out the details below, and stay tuned for more info about NOAHCon 2024!
---
Thank you to our NOAHCon 2022 sponsors & exhibitors!
NOAHCon2022 Sponsors
NOAHCon2022 Exhibitors:
Alfie Sees Love LLC ~ Anthony's Adventures ~ Beyond Suncare ~ Described and Captioned Media Program ~ Designs for Vision, Inc. ~ Family Connect at APH ~ Florida School for the Deaf and the Blind ~ Guide Dog Foundation for the Blind ~ HumanWare ~ Life With J.A.K.: Living with Albinism ~ Ocutech ~ The Brightest Star ~ Under the Same Sun ~ Vispero
---
Conference Information Station!