Grandparent Connections Teleconferences
Welcome!
The journey of grandparents of children with albinism is unique, and meeting others who are on the same journey can be very difficult. Grandparent Connections provides grandparents of children with albinism a place to connect and share their experiences with one another. Grandparent Connections provides the opportunity for virtual "face to face" connections for grandparents of children with albinism through social, educational, and supportive discussion. In addition to calls specifically for grandparents, you will also be invited to participate in calls for parents and grandparents when appropriate.
Interested in enrolling?
If you would like to join Grandparent Connections, please to fill out this brief registration form to join the group and receive information about upcoming sessions for grandparents and families.
Would you like your grandchild to connect with others in the albinism community? Sign up for NOAH Connections for email updates about upcoming virtual meet-ups and opportunities to connect with other kids their age!
---
Upcoming Sessions: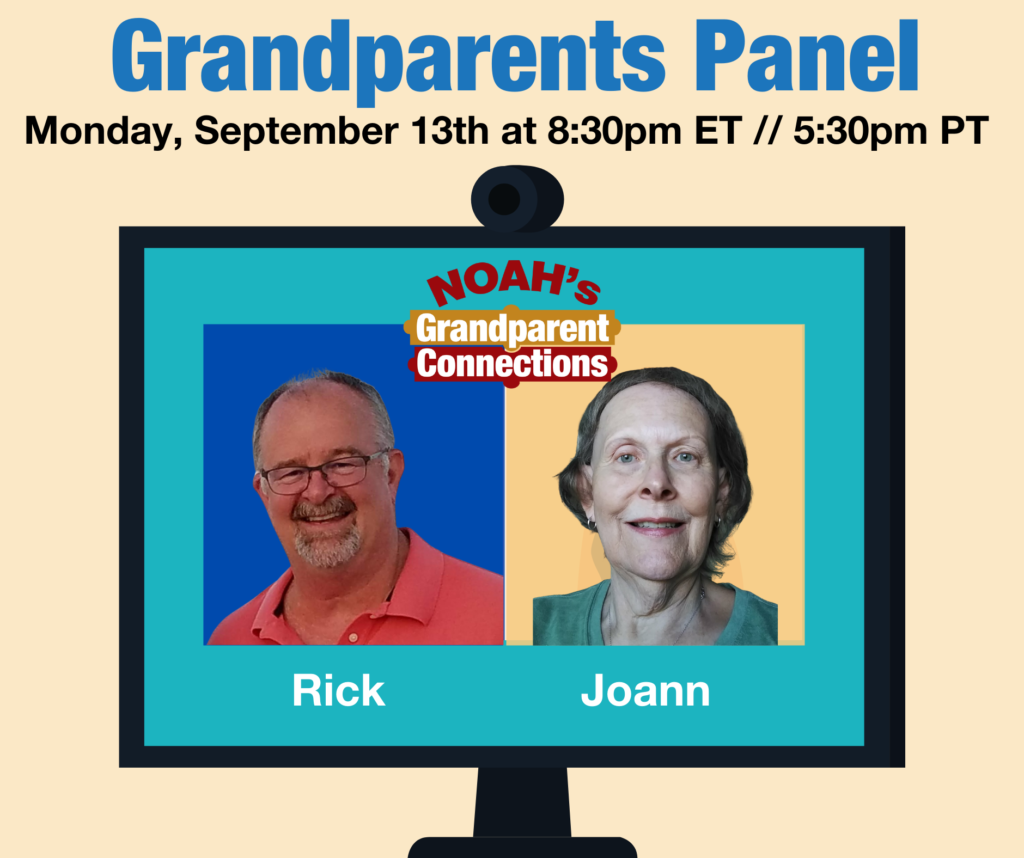 Panel of Grandparents of Children with Albinism
Monday, September 13th, 2021
8:30pm ET // 7:30pm CT // 6:30pm MT // 5:30pm PT
Join our hosts Rick and Joann for an interactive question and answer session for grandparents to share their triumphs and struggles grandparenting a child with albinism.
---
Grandparenting a Child with Albinism
Grandparenting a Child with Albinism is now a NOAH Workshop!
---
Learn More About Our Call Hosts:
Jill Gorman lives in the San Francisco Bay area with her husband, Taggart and their son Kyle, who has albinism. Jill and her family have been members of NOAH for several years hosting events in their area such as bowl-a-thons and, in 2015, a mini conference in Berkeley, CA. Jill has participated in several NOAH projects including Managing Editor of the parent book, Raising a Child with Albinism: A Guide to the School Years, the relaunch of the NOAH website, and assisting with the 2016 national conference. She is an active member of her community as the chair of a support group for families of children with special needs.
Kathi Garza M.Ed TVI is an adult with albinism living in Austin, Texas. She is a Certified Teacher of Students with Visual Impairments and works in Short Term Programs at Texas School for the Blind and Visually Impaired. She has helped to organize many NOAH events in Austin, including Bowl-a-thons and a mini conference. Kathi is a staff writer for Albinism InSight and assisted with children's programming at the 2016 national conference in Pittsburgh. Aside from teaching and presenting at conferences for other professionals in the field of visual impairment, Kathi's passions include working with families and helping to spread awareness about albinism. She also enjoys working with students who have multiple disabilities and their families.
---