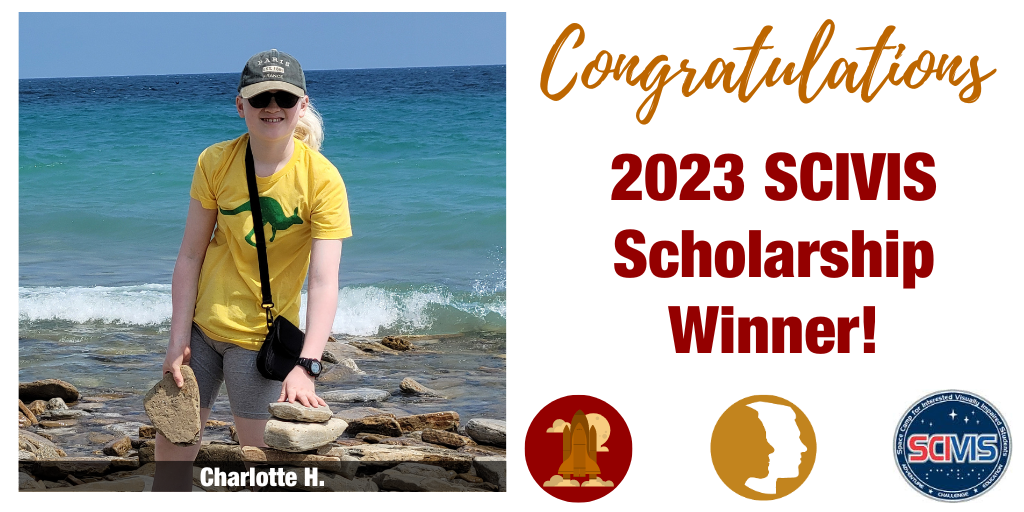 is located at the U.S. Space & Rocket Center in Huntsville, AL.
This program is an opportunity for children with albinism to attend a one-of-a-kind camp.
Eligible students must be at least 10 years old and in the 4th grade or higher.
---
Space Camp 2023
October 1-5, 2023
SCIVIS is:
A week long camp that takes place at the US Space and Rocket Center in Huntsville, Alabama
Coordinated by teachers of the visually impaired
Accessible; computers used by students in the Space Camp Programs have been adapted for speech and large print output; materials and equipment used during missions are available in braille and large print
Participatory – students participate fully (each student is screened based on their eye medical condition –limitations may be placed on some)
Applications for SCIVIS 2023 are now closed!
Application may be sent via postal mail, email, or fax as detailed below:

POSTAL MAIL:
SCIVIS Scholarship Application
NOAH
P.O. Box 959
E. Hampstead, NH 03826-0959
FAX: 603-887-6049
EMAIL*: info@albinism.org
*for email submissions, please send the application in one combined file rather than individual images of each page.
---
Scrapbook from 2018 SCIVIS: September 29 – October 4, 2018