McGowan Leadership Scholarship Award
Because of strong and dedicated leadership at the national and local levels, NOAH has made remarkable progress in uniting, supporting and celebrating the albinism community since its founding in 1982. NOAH seeks to build on these successes by recognizing and nurturing the creativity, passion and focus of its next generation of leaders. NOAH established the Michael J. McGowan Leadership Scholarship Award in 2008 to recognize leadership and empower young people with albinism.
NOAH awards one scholarship annually to a NOAH member who:
has albinism,
resides in the U.S. or Canada, and
is enrolled in an undergraduate program at a U.S. or Canadian institution of higher education.
The intent is to enhance educational opportunities for students with albinism while celebrating dedication and outstanding leadership qualities similar to those exhibited by NOAH's current and past leaders.
Candidates will be evaluated on NOAH involvement, interest in furthering NOAH's mission, community involvement / volunteer activities outside of NOAH, leadership experience, overall quality of personal statement, and quality of references.
---
Congratulations to the 2023 Winner!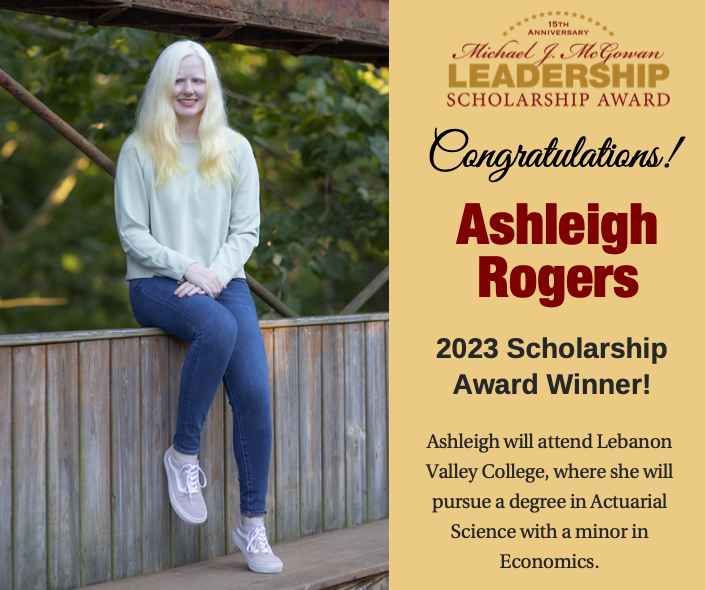 ---