Programming for Adults
New Adult Session Sneak Peek: What's Going on at NOAHCon! Check it out!
---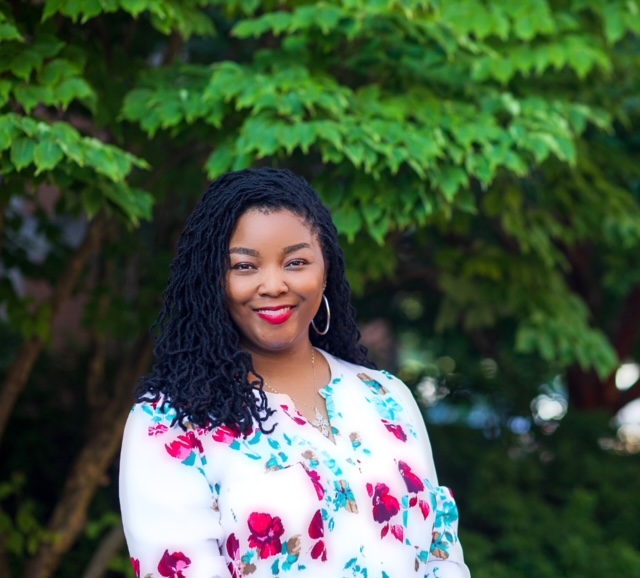 Keynote Address!
Friday, July 15th ~ 9:00am
"The Magic of Your Story" Using Narratives to Empower Albinism Identity – Dr. Niya Pickett Miller
Dr. Niya Pickett Miller is an Assistant Professor of Communication Studies at Samford University where teaches communication courses related to race, gender, and culture. With a scholarship focus on the visual rhetorical criticism of marginal identities and otherness in popular culture, her recent books include Deconstructing the Albino Other: A Critique of Albinism Identity in Media (2020, Lexington Books); Lizzo's Black, Female, and Fat Resistance (2021, Palgrave MacMillan); and Sustaining Black Music and Black Culture During COVID-19: #Verzuz and Club Quarantine. (2020, Lexington Books). She holds membership with and serves within the National Communication Association, Southern States Communication, and the Alabama Communication Association.
As an albinism advocate, she talked about her experience of parenting a child with albinism and the importance of inclusive communication as 2019 TEDx Birmingham speaker. She routinely commits to ongoing work with the National Organization for Albinism and Hypopigmentation (NOAH). As a former parent liaison, she offered information and support to parents with newly diagnosed children. She's been a two-time contributing author to Albinism Insight, NOAH's publication; and a guest speaker for NOAH's Parent Connections calls. She has given special virtual talks and hosted Bowl-A-Thons on behalf of NOAH. Dr. Pickett Miller is a devoted wife, mother of two humans (one with albinism), and a dog-mom to a sweet Cocker Spaniel.
---
Educational Programming
Often described as a fun, festive family reunion, NOAH's biennial conference is the most comprehensive albinism education program anywhere and affords plenty of time to socialize and enjoy fellowship. Authorities in a variety of fields present accurate information on living with albinism, raising a child with albinism and the latest albinism research.
FRIDAY AND SATURDAY EDUCATIONAL PROGRAM
Focus of Educational Sessions: Genetics of Albinism | What do People with Albinism See | Parenting a Child with Albinism | Advocating for your Student | Parenting without Pigment | Resources for Adults with Albinism | Workplace Topics | Low Vision Driving
New & Enhanced Programming Highlights for 2022:
Adults with Albinism
Connect and network with others through informative sessions and social activities.
Careers
Explore the building blocks of finding and navigating your career path with albinism.
Parents and Families of Children with Albinism
Expand your knowledge and community of support by bridging medical and educational information with social engagement.
International Connection
Raise awareness of, and connect with, international albinism communities through informative sessions and panel discussions.
NOAH Community Fair
Join families and individuals with albinism for the premiere of the NOAH Community Fair! This event offers an exciting showcase of individuals with and without albinism sharing their experiences, endeavors, and engagement in their communities. Visitors to the fair will have the opportunity to view artwork, hear personal stories of empowerment (NOAH Talks), reference academic and scientific posters, and connect about resources available to those impacted by albinism.
---
Social Activities
If you'd like to submit an additional meet-up or social activity for consideration, please send us a message at info@albinism.org!
Social Activities with an asterisk (*) indicate an additional fee, or an activity that is not included in the conference registration fee. All other activities are included in the registration fee for conference attendees!
Please note: some activities below have minimum participation requirements. NOAH reserves the right to cancel outings or activities based on low-participation as needed.
THURSDAY JULY 14TH:
Outing to Kennedy Space Center*
8:00 AM – 4:00 PM
*additional fee: $90 age 12+ / $75 children 3-11
The Kennedy Space Center Visitor Complex offers a glimpse into the world of space and technology. Visitors can experience space exploration from its inception to current and ongoing missions with an up-close experience of the stories of humans in space. Departing from the hotel at 8:00 a.m. and leaving Kennedy Space Center at 2:30 p.m. (returning to the hotel around 4:00 p.m.) in time for NOAHCon registration and opening session.
Cost includes transportation and admission ticket to Kennedy Space Center.
Register by July 1st!
Scavenger Hunt at Disney Springs
12:00 p.m. – 4:00 p.m. (ongoing, access online through phone)
Allow Mickey and Friends to lead you on a wild goose chase through Disney Springs for a fun scavenger hunt! Families, Couples, small groups, or individuals are welcome! Use your smartphone to access the game and complete missions to earn points and win prizes. Create some fun photo memories along the way!
Young Adults (ages 18-30) Escape Room
10:00 PM – 11:00 PM
Will your team have what it takes to "escape" before time runs out? Using teamwork you'll attempt to solve puzzles, unlock mysteries, and find the secret to escape the room in less than 45 minutes. Mobile escape rooms provided by Puzzle Room Escape (puzzleroomescape.com).
Sign-up at registration desk at conference.
---
FRIDAY JULY 15TH:
Adults with Albinism Escape Rooms
11:00 AM – 12:00 PM
Will your team have what it takes to "escape" before time runs out? Using teamwork you'll attempt to solve puzzles, unlock mysteries, and find the secret to escape the room in less than 45 minutes. Mobile escape rooms provided by Puzzle Room Escape (puzzleroomescape.com).
Sign-up at registration desk at conference.
Yoga
Time TBA! (45 min – 1 hour)
PWA Choir Rehearsal
Time TBA! (1 hour)
Social Outing to ICON Park*
5:00 PM – 9:00 PM
Explore ICON Park, an entertainment complex featuring fun and games for the whole family! With over 40 amazing restaurants, funky bars, boutique shops, and amusement park rides, there's something for everyone! NOAH is offering round-trip transportation and add-ons for Ferris Wheel and admission to the Museum of Illusions.
*additional fees:
Transportation Cost: $10 adults/ $6 children
Ferris Wheel Ticket: $22.99 adults / $19.99 children
Museum of Illusions: $24.99 adults / $21.99 children
Comedy Night
10:00 PM – 11:00 PM
Join us for an 18+ comedy night featuring Dennis Hurley and the Florida Studio Theatre Improv Group!
---
SATURDAY JULY 16TH:
Yoga
Time TBA! (45 mins – 1 hour)
Canvas Paint Social
Time TBA! (1.5 hours)
PWA Choir Rehearsal
Time TBA! (1 hour)
Young Adult meet-up at Lazy River
Time TBA!
Dining around Disney Springs Dinner Reservations*
5:00 – 7:00 PM

All restaurants listed are "table service" locations that take reservations up to 60 days in advance through your online Disney Account. To book reservations and to see other "quick service" options, go to: https://www.disneysprings.com/dining/
The Boathouse at the Landing
Chef Art Smith's Homecomin' at the Landing City Works Eatery & Pour House at the West Side
The Edison at the landing
Enzo's Hideaway at the Landing
Frontera Cocina at Town Center
House of Blues at West Side
Jack and Lindsey's Hanger Bar at the Landing
Jaleo by Jose Andres at Westside
Maria & Enzo's Ristorante at the Landing
Morimoto Asia at the Landing
Paddlefish at the Landing
Planet Hollywood – especially kid friendly
Rainforest Café – especially kid friendly
T REX – Kid Friendly at the Marketplace – especially kid friendly
Wolfgang Puck Bar & Grill – fine / signature fine dining
Wine Bar George – A Restaurant and Bar at the landing
Family Reception with DJ and Silent Auction
7:30 PM – 10:30 PM
Join us for a family reception featuring a DJ and silent auction. Attendees are encouraged to Disneybound*. There will be an after-party for young adults immediately following!
*Disneybounding is a worldwide #DisneyStyle phenomenon that people use to dress up as beloved Disney characters… without wearing a costume. Through color blocking, accessories, and close attention to detail, fans wear a Disneybound to emulate a character with regular clothing.
---
SUNDAY JULY 17TH:
Closing Breakfast
9:00 AM – 10:30 AM
---
ADDITIONAL SOCIAL ACTIVITIES FOR ADULTS
The activities below are tentatively being planned for adult conference attendees. Stay tuned for more details regarding scheduling, etc.!
Collaborative Art Project in community room
Disney Trivia
Disneybounding
Adult Social Room
Meet up at Shades or Lobby Lounge Bar
NOAH Connections meet-ups
---
Meet the Team!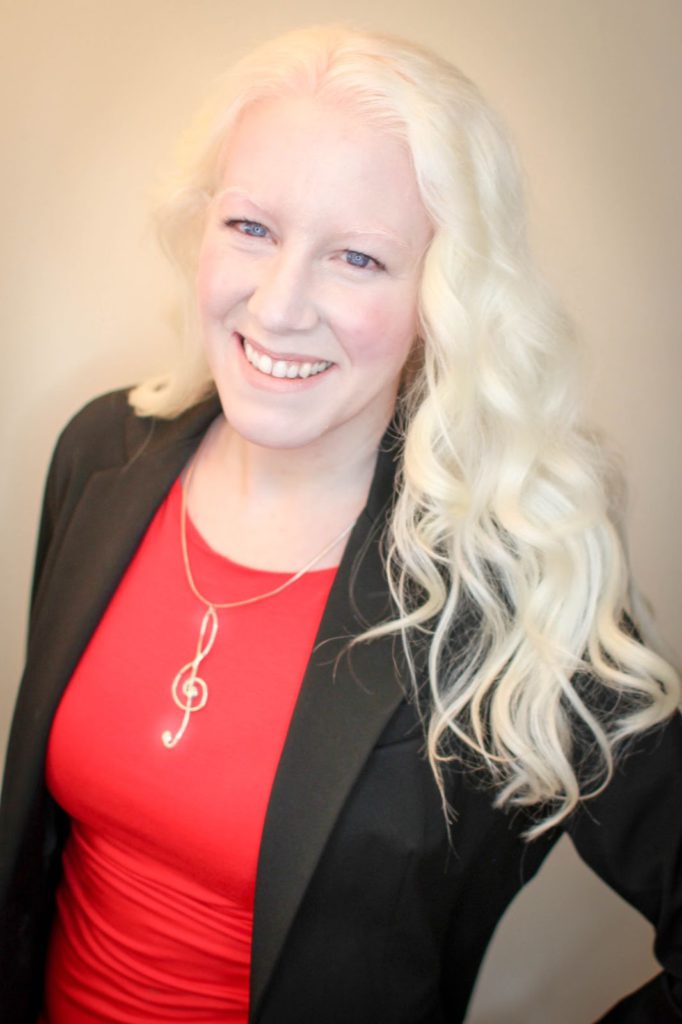 Marleena Barber is the director of an arts and disability nonprofit organization under the umbrella of the Orange County Department of Education in Southern California. She coordinates professional development for arts and special education teachers, in school arts programs for students with disabilities, and a countywide festival celebrating artists with disabilities. She is also a vocalist and has had the privilege of performing her one woman cabaret show about her life growing up with albinism at the 2016 and 2018 NOAH conferences. She is returning to the NOAH conference planning committee to assist with all things social and entertainment! In addition, she is the director of the NOAH Choir, which made its debut at NOAHCon 2018, and is looking forward to once again bringing the albinism community together through song this summer!!
Kathi Garza is a certified teacher of students with visual impairments (TVI) and works as an Early Childhood Educational Consultant in the Outreach Department at Texas School for the Blind and Visually Impaired (TSBVI). Before joining the Outreach team in 2019, Kathi taught students in Comprehensive and Short-Term Programs. In addition to her work with students, families, and professionals across the state, Kathi is passionate about her volunteer work for the National Organization for Albinism and Hypopigmentation (NOAH). She has been involved with Kids Conference, and this is her second conference working on the educational program.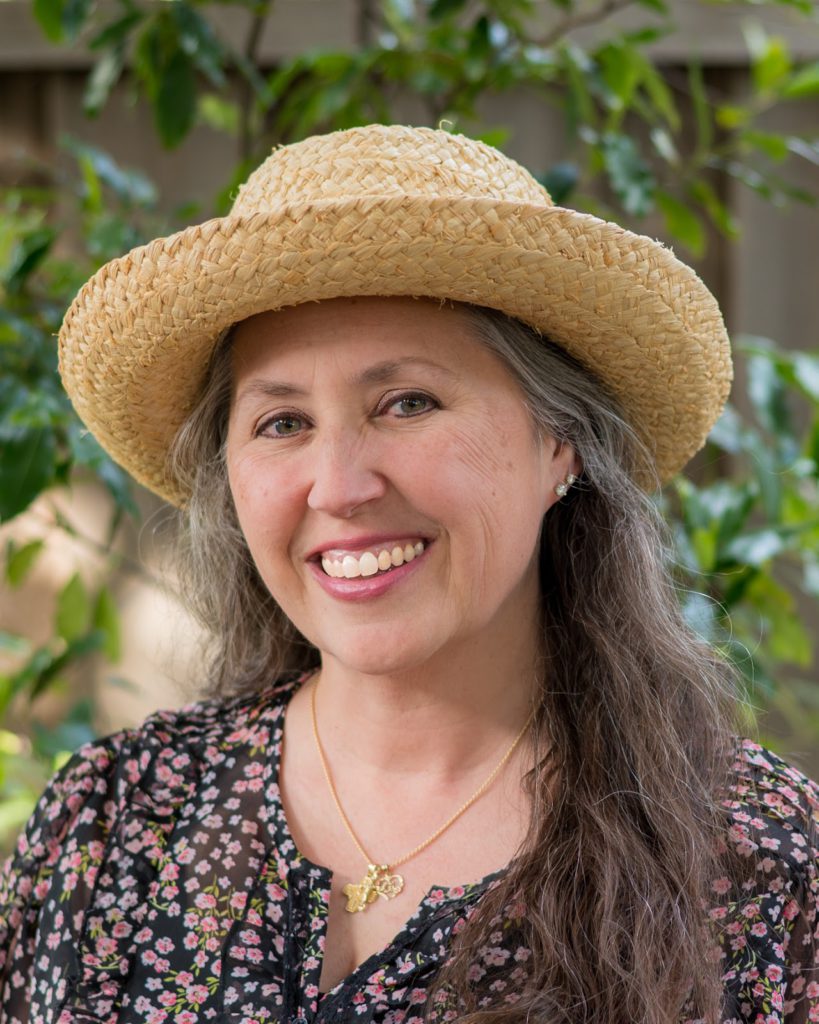 Jill Gorman lives in the San Francisco Bay area with her husband Taggart and their son Kyle, who has albinism. Jill and her family have been members of NOAH for many years hosting events in their area such as bowl-a-thons and a mini conference in Berkeley, CA. Jill has participated in several NOAH projects including Managing Editor of the parent book, Raising a Child with Albinism: A Guide to the School Years, the development of the NOAH SchoolKit, assisting with national conferences starting in 2016, and volunteering as a parent liaison. She served for eight years as the chair of a community support group for families of children with special needs and continues to be an active member of her community. Currently, Jill works in Counseling, Equity and Achievement at Merritt College in Oakland, California.