NOAHCon 2022 Conference Funding
---
Funding Sources Information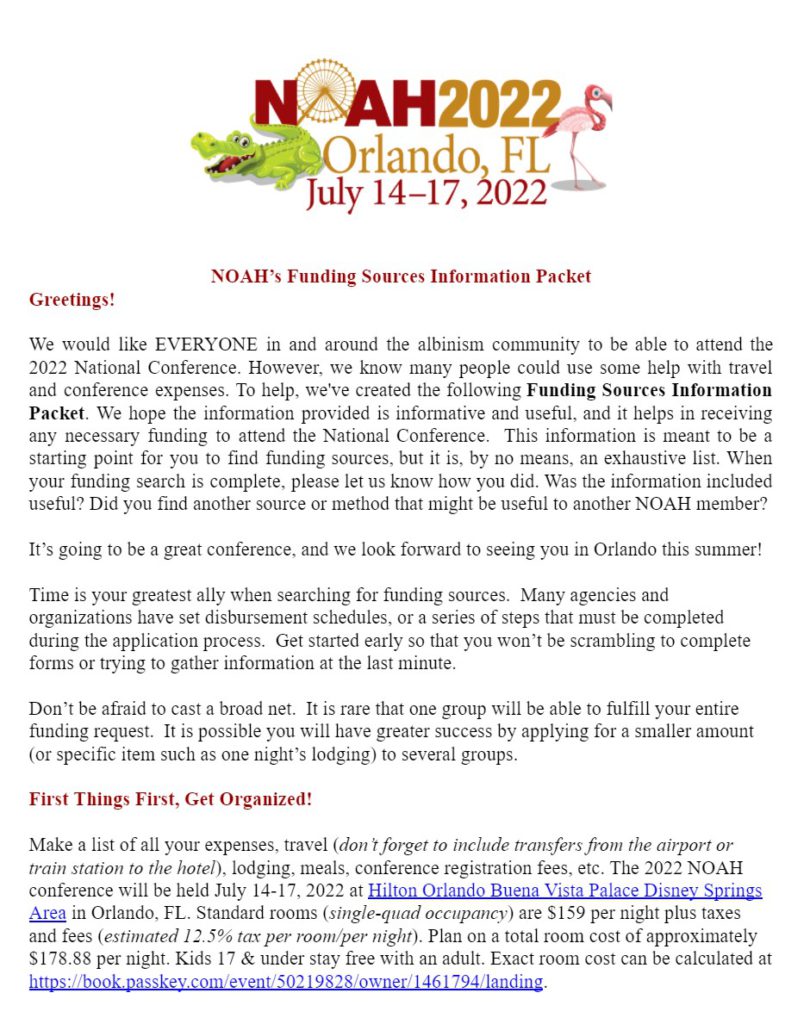 We would like EVERYONE in and around the albinism community to be able to attend the 2022 National Conference. However, we know many people could use some help with travel and conference expenses. To help, we've created the Funding Sources Information Packet. The information included is meant to be a starting point for you to find funding sources but is no means an exhaustive list!
NOAH Conference Personal Grant Program
Are you in need of a little help to attend this summer's conference? NOAH's Conference Personal Grant Program helps those who, without assistance, would not be able to afford to attend the conference. Those who live nearest to the conference, and those who have never attended a conference before will receive priority for financial assistance.
Applicants must contribute to the cost of attendance. The Personal Grant Program will not fund the full cost of attendance.
Applicants are strongly encouraged to seek additional support as described in the Funding Sources Information Packet. Documentation of additional funding sources is highly recommended when submitting an application.
NOAH's personal grant program is made possible in part by generous support from the Delta Gamma Foundation.
The Early Application Deadline is Saturday, April 9th.
Additional applications will continue to be reviewed on a rolling basis beginning in mid April as long as funds are available.