Meet the 2023 Leadership Scholarship Winner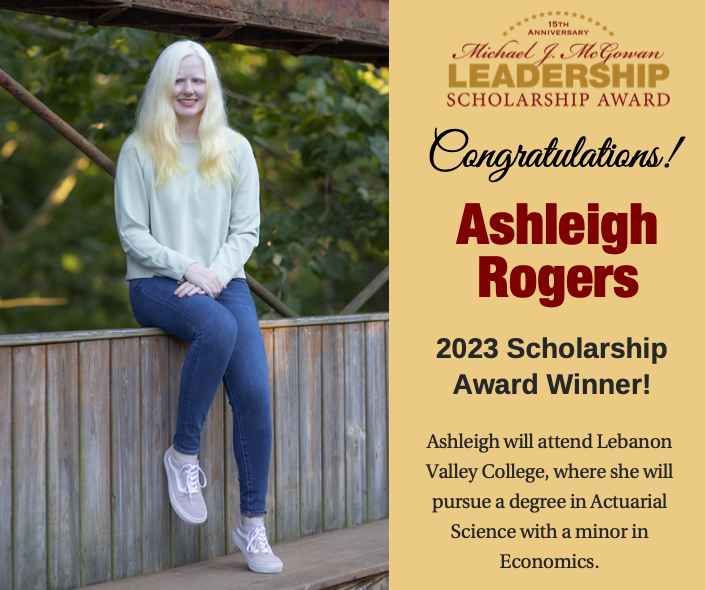 Ashleigh Rogers
NOAH is thrilled to announce that Ashleigh Rogers has been selected as the recipient of the 2023 Michael J. McGowan Leadership Scholarship Award.
Ashleigh will attend Lebanon Valley College in Annville, PA majoring in Actuarial Science with a minor in Economics this fall. She has been involved with the NOAH community from a young age, and enjoys spreading albinism awareness by educating her classmates and teachers each year, as well as connecting with families that have children with albinism, and providing educational presentations to local community groups. Ashleigh uses her experiences to emphasize how much people with albinism can accomplish.
Ashleigh credits her "determination and drive" in her success in academics and extracurricular activities. She plays multiple instruments as well as competing in Track and Field, and playing on her school's Girls Soccer team. Ashleigh has also taken on numerous leadership roles, including serving as Vice President and President of 4-H, earning her Diamond Clover (comparable to an Eagle Scout project for Boy Scouts), and being a member of the National Honor Society and Spanish National Honor Society. Of her many pursuits, Ashleigh says, "I do not want young people with Albinism to use Albinism as an excuse to not do something, but instead to overcome the challenge and figure out a way to get it done!"
---
The Michael J. McGowan Leadership Scholarship is awarded annually to empower young people with albinism and celebrate their dedication and outstanding leadership qualities.