Hispanic & LatinX PWAs – how do you stay connected to your heritage or honor your culture? Send a story, photo, or video to eaubrey@albinism.org to be featured on the NOAH Website and social media during LatinX & Hispanic Heritage Month and beyond.
---
"Growing up in a Mexican American family, celebrations were HUGE and so important. I have a large extended family on both sides, and we always spent holidays and birthdays together with lots of food, kids, and fun! We had homemade tamales at Christmas, cascarones (confetti eggs) at Easter, and piñatas at birthday parties. Even now, I feel most connected to my cultural identity when I'm celebrating with some of the same foods and traditions, even if I'm not able to be with my family on the holiday. I spent last Easter with my childhood friend and her family, and we had the most epic cascaron battle, and I think the adults loved it as much as the kids!" – Kathi G.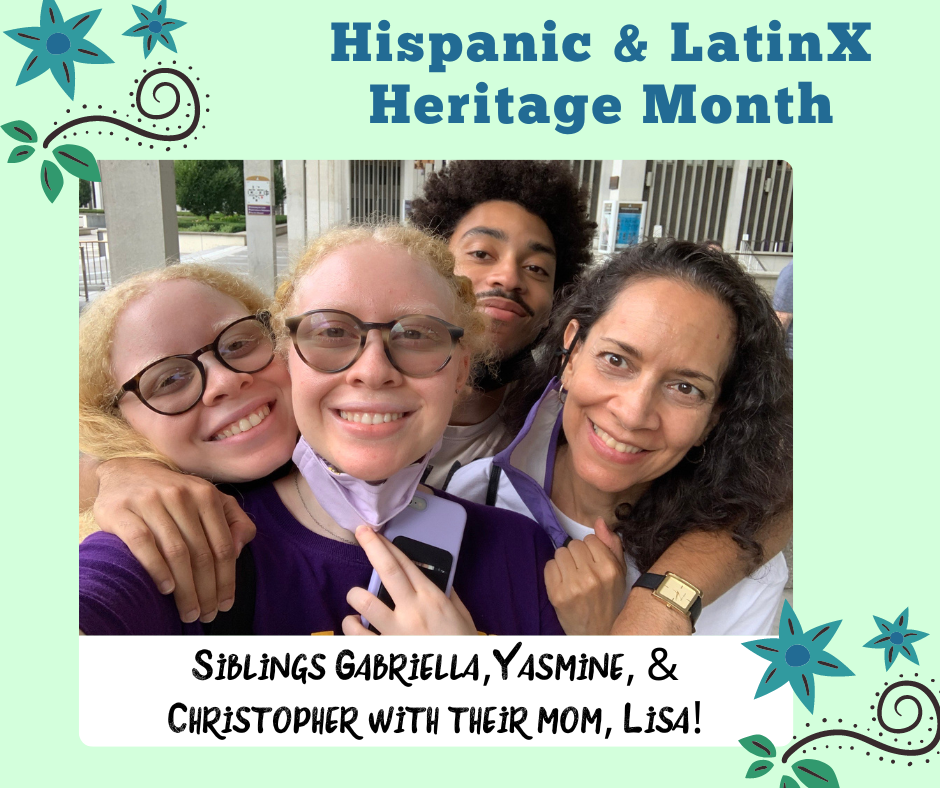 Siblings Gabriella, Yasmine, and Christopher with their mom, Lisa!
"Our family!! We are from Honduras, and we currently live in New Jersey. I have 3 children, and we are proud of our Hispanic history and culture. Blessings to all!!" – Sarvia C.