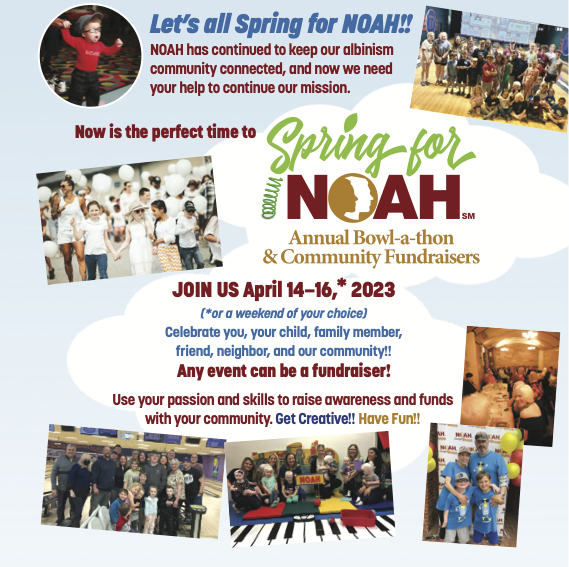 ---
NOAH has been working hard to keep the albinism community connected for the past 40 years, and we need your help to continue our mission. Join us to celebrate you, your child, family member, friend, neighbor and our community! It's the perfect time to Spring for NOAH, so we encourage you to use your passion and skills to raise awareness and funds with your community.
Each event helps raise funds and awareness that will make a difference in the lives of people with albinism across the country. Whether you're ready to return to your favorite in-person fundraiser, have a new idea to bring the community together, are eager to donate your time and talents, or have something else entirely in mind, we are here to help iron out the details and spread the word!
Want to Spring for NOAH but not sure where to start? Send us a message at fundraise@albinism.org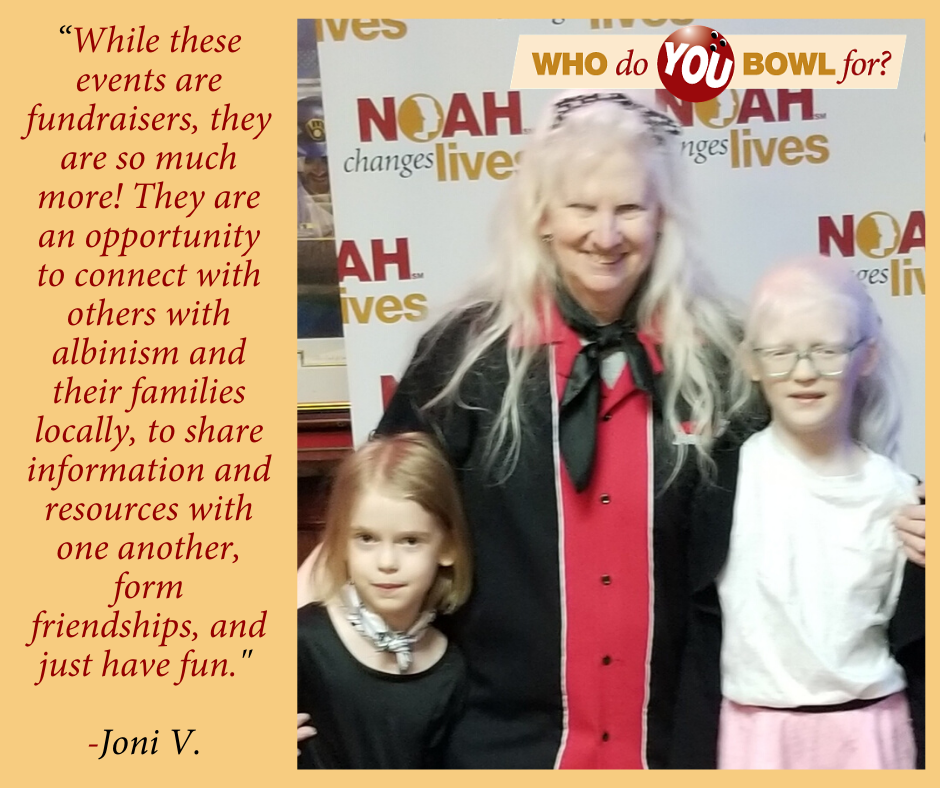 "While these events are fundraisers, they are so much more! They are the opportunity to connect with others with albinism and their families locally, to share information and resources with one another, form friendships, and just have fun." – Joni V
---
Learn how to create your fundraising page!
---
Fundraising Map